Vintage NOMA Twinkle Flasher Plug No 409 - Action Lighting
Interested in a few other vintage Christmas decorations I have available? With lightweight items, often times the box is heavier than the item itself, and shopping cart systems don't have the built-in intelligence to know what can be safely combined.
No worries. Auto-calculated overages on combined shipping will be refunded at time of order processing. (If you'd like to know what the combined shipping weight will be, feel free to message me.)
A new old stock vintage NOMA twinkle flasher plug, catalog no. 409, this plug "gives action lighting".
Likely dating to the mid/late 1960s, this flasher will operate up to 24 C6 series lamps or 15 C7-1/2 multiple lamps or up to a 100 watt lamp. NOMA was once the largest manufacturer of holiday lighting in the world and best known for making Christmas lights.Made in Japan, the display back states "NOTE - When Current is first turned on this flasher element may issue some smoke for a second. Disregard this as it is harmless and does not affect the operation or life of flasher." As this is still in its original packaging, this is presumed to be in like-new working condition.
Brand: NOMA
Product Code:

03221

Availability:

1
Proud member of the Your Vintage Friends community!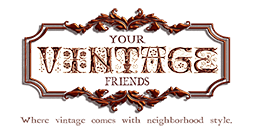 I strive to be:
* Thorough in reviewing condition
* Competitive in pricing
* Fair with shipping costs
Have any questions or concerns? Message me here!